Elder Pine Brewing and Blending has a new tasting room this summer! Located in Gaithersburg among picturesque pines, this is a fun place to spend a lazy afternoon with tasty tasty beer.
When you first arrive at the brewery, this beautiful sign greets you. Which is a good thing, because it's easy to overlook the entrance, and I have driven past it almost every time I've visited.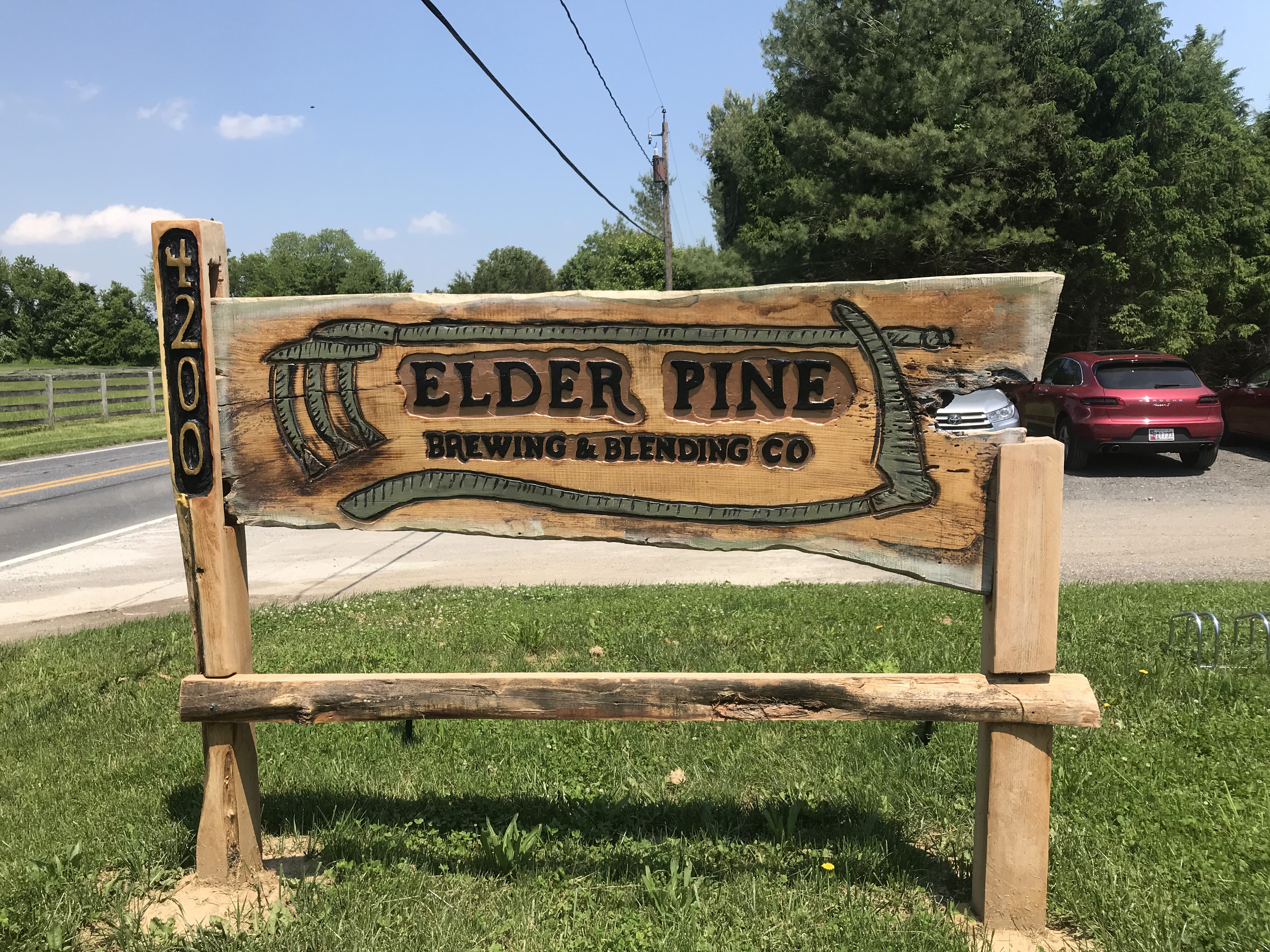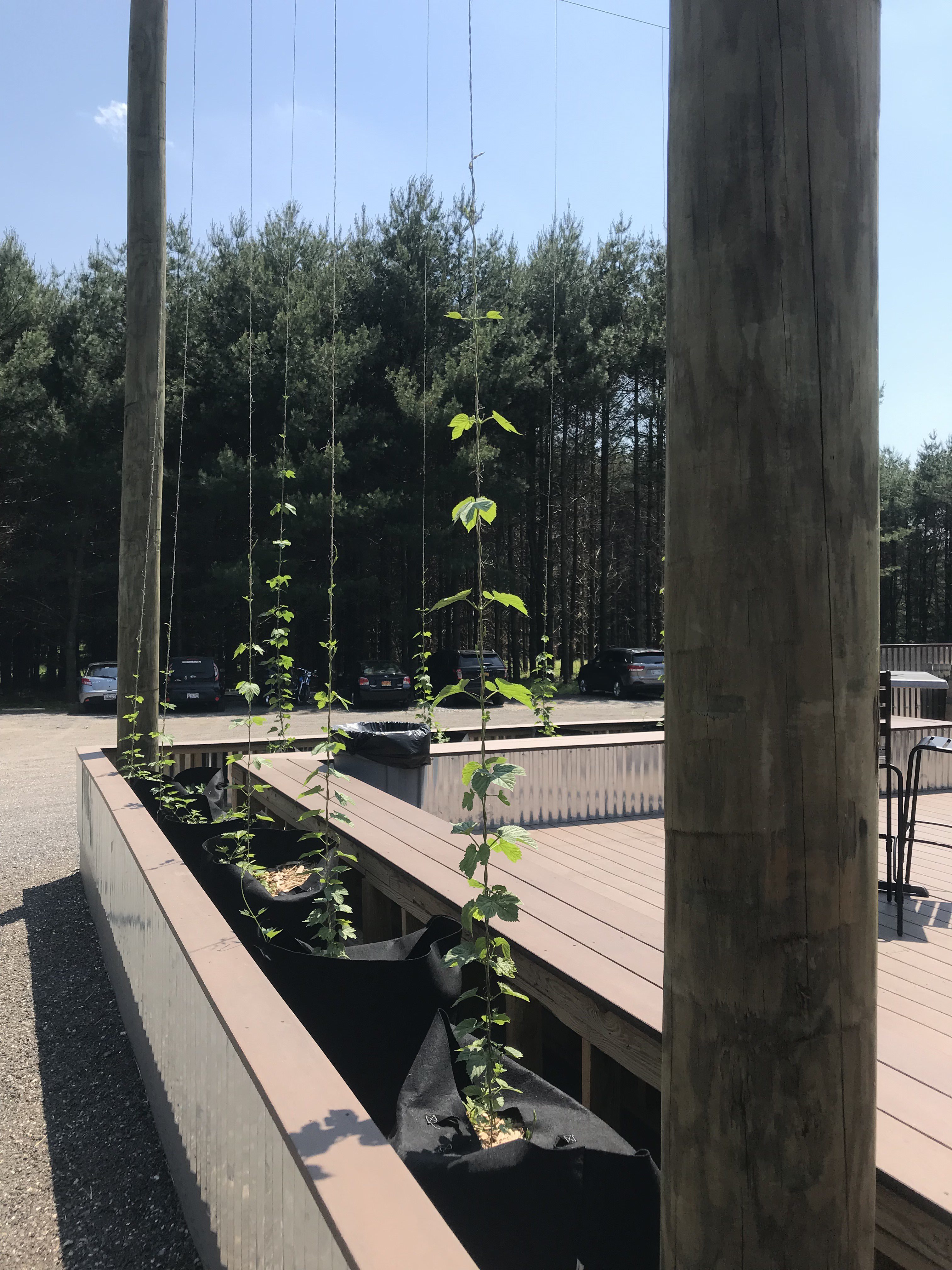 Two Places to relax with your beer
Elder Pine has two seating areas, one inside and one outside. If you have a dog, I highly recommend you bring your friend to the outside bar and enjoy a drink (water for your friend) together! Last time I visited I had so much fun watching all the dogs, and even got to pet a few!
Elder Pine does not serve food, focusing only on their craft brews. I recommend you bring your own meal, perhaps from the deli down the street, or even some fried chicken!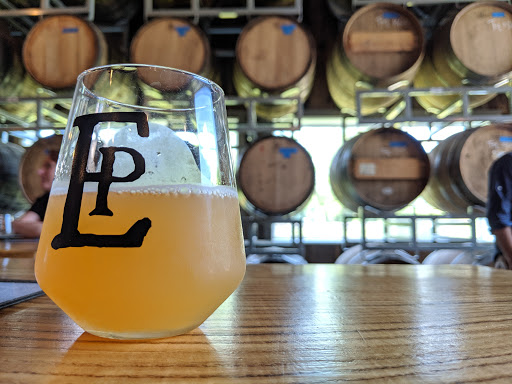 Not only does Elder Pine have good traditional style beers, they also take pride in trying new styles, blending beers, and aging beers in specialty casks. Pictured are barrels of beer aging, mostly in casks used for whiskey or wine previously.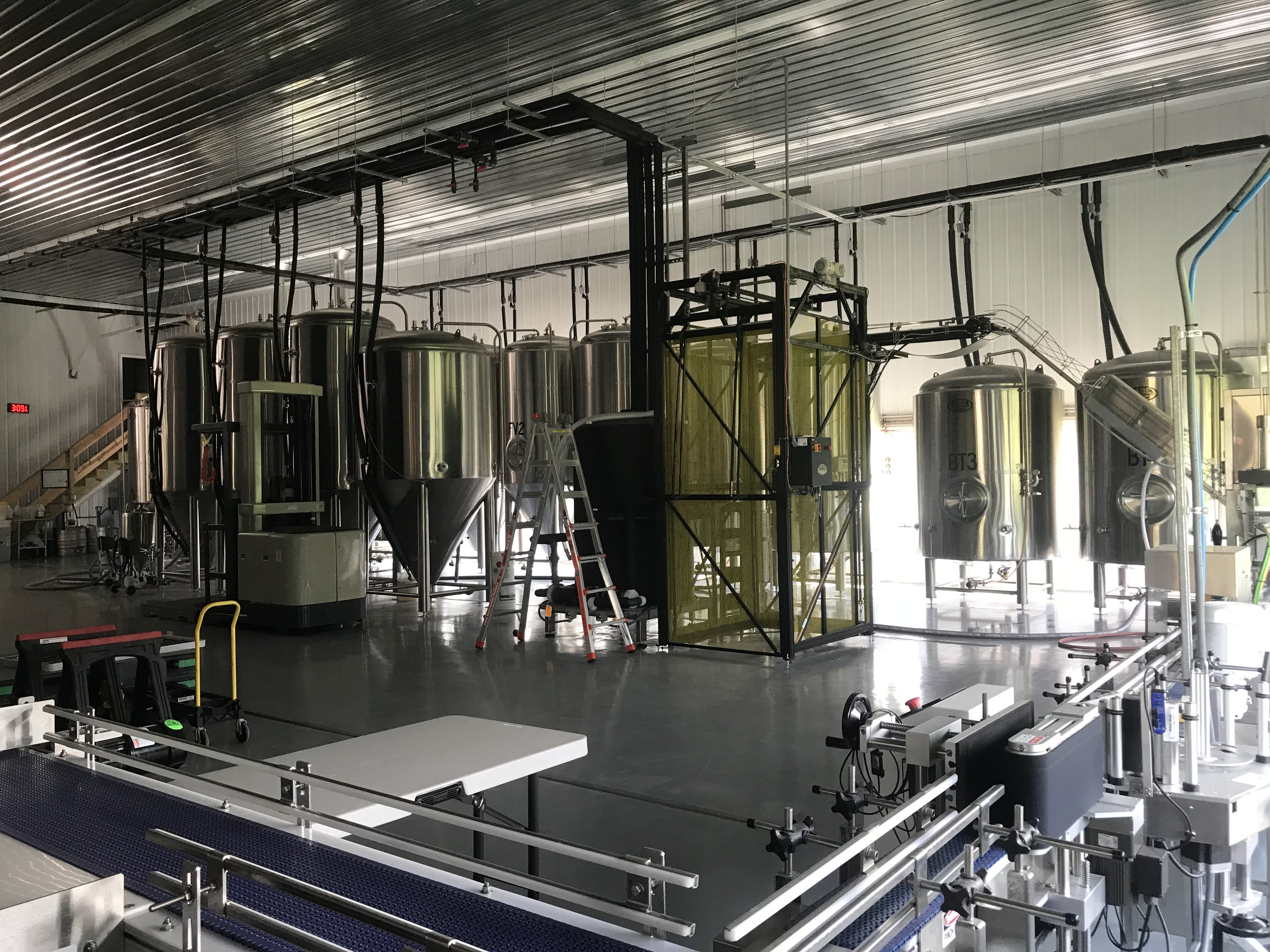 Craft Beer is Better with Friends
Elder Pine is the place to brew! Other local craft breweries use their tanks to make their own beers that you encounter around Maryland.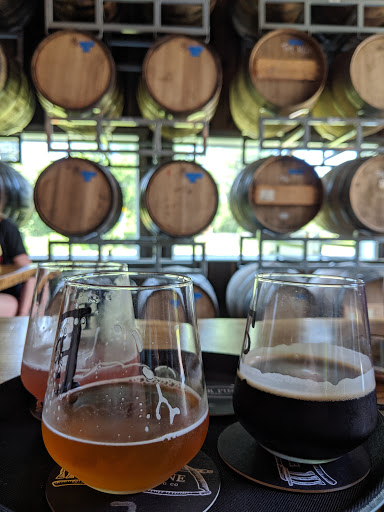 Wednesday: 3:30 – 8:30 PM
Thursday: 3:30 – 8:30 PM
Friday: 2:30 – 9:30 PM
Saturday: 1:30 – 9:30 PM
Sunday: 12:30 – 8:30 PM